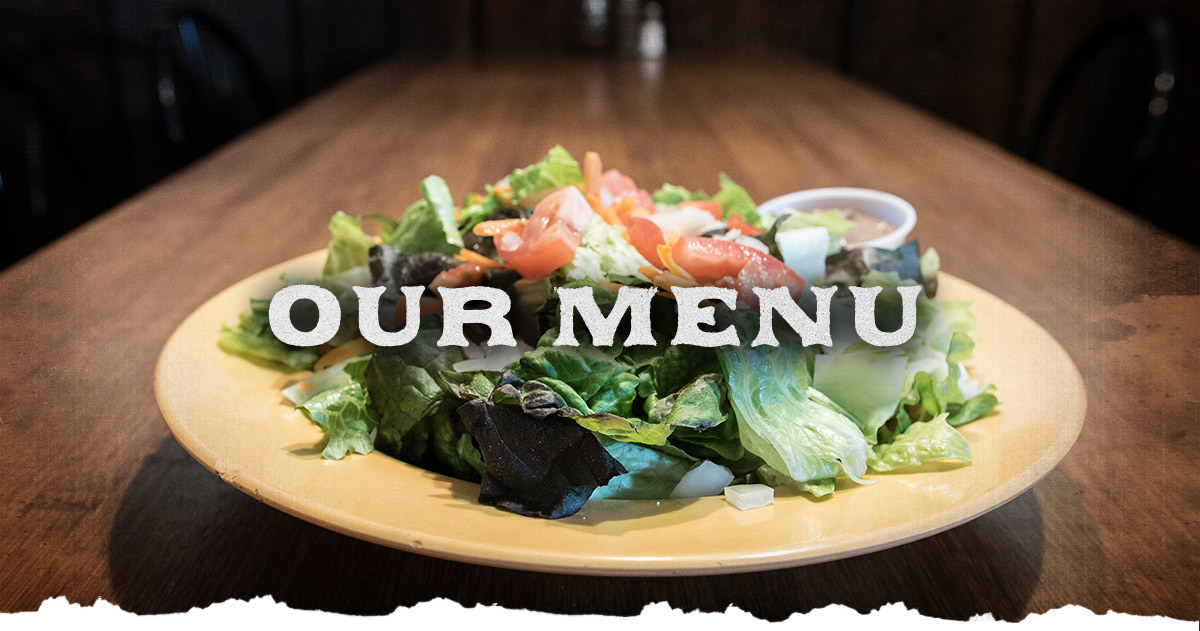 Please note that menu is subject to change.
Specialty Pies
Our specialty pies are made as described only – we cannot split a pie or substitute toppings
Classico

 

 pizza sauce, mozzarella cheese, oregano

     

     

Margherita

sliced roma tomatoes, fresh mozzarella, garlic, basil

Sicilian

pizza sauce, mozzarella, oregano on a thick rectangle crust

Aloha

our classic cheese pizza with pineapple & prosciutto ham

Bianco

fresh mozzarella, ricotta, parmigiano cheese and garlic, topped with baby spinach then drizzled with balsamic glaze

Mona Lisa

our ultimate veggie lover's pie, classic cheese topped with green peppers, onions, black olives, mushrooms & baby spinach

 

    

Da Vinci

our ultimate meat lover's pie, classic cheese pizza topped with pepperoni, housemade sausage, ground beef & bacon

The Rebel

 

pepperoni, sausage, green peppers, onions & mushrooms

The Bocce

  

pizza sauce, sliced meatballs, basil & mozzarella cheese
Basic Cheese Pie
14"

  $13.5

 / 18"

$16 / 

9"

Gluten Free $10.5 / (toppings 50-cents each)
Toppings (We limit our toppings to 5 for the best results)
14"

$2.25 each

18"

$3.00 each

Green Peppers, 

Pepperoni,

Anchovies,

Prosciutto Ham, 

Mushrooms, 

Fresh Garlic,

Pineapple,

Black Olives,

Housemade Sausage,

Fresh Tomatoes

, 

Baby Spinach Leaves

, 

Onion, 

Jalapenos,

Ground Beef,

Gorgonzola Crumbles

  

Bacon
Pizza By the Slice (Available before 3 p.m. only) $3.00  Toppings 50-cents each
Calzones $11.50
A tasty blend of mozzarella, ricotta, parmesan cheese and your choice of two fillings. Served with tomato sauce.
Please Allow Extra Time to Cook. Extra Sauce $1
Fillings (We limit our toppings to 2 for the best results)
Green Peppers, Spinach, Bacon, Black Olives, Pepperoni, Prosciutto Ham, Mushrooms, Onions, Housemade Sausage, Ground Beef
House Specialties
Philly Cheesesteak  $9
Grilled onions, white American cheese with your choice of chips or fries
Chicken Philly  $9
Grilled onions, white American cheese with your choice of chips or fries
Meatball Sub $8
Three meatballs topped with Mozzarella Cheese with your choice of chips or fries
Chicken Parmigiana Sub $9
Breaded chicken breast baked with tomato sauce and mozzarella cheese with chips or fries
The Hot Italian Sub $10
Our housemade brisket, slow roasted and sliced with sauteed onions and green peppers, topped with melted provolone cheese on a grilled sub roll with au jus served with chips or fries
Spaghetti & Meatballs $12
A hearty portion of pasta topped with three meatballs and a side of garlic knots
Chicken Parmigiana $14
Served with a side of spaghetti and garlic knots
Stuffed Shells $13
Baked pasta shells stuffed with ricotta, topped with tomato sauce and mozzarella cheese served with garlic knots – Half order $8.5
10 Jumbo Chicken Wings $9
Served with celery sticks and ranch or bleu cheese
Your choice of: BBQ, Teriyaki, Garlic Parmesan, or Buffalo (mild, medium, hot, extra hot)
Buffalo Chicken Tenders $8.5
Served with celery sticks and ranch or bleu cheese
Your choice of: BBQ, Teriyaki, Garlic Parmesan, or Buffalo (mild, medium, hot, extra hot
Fish N' Chips $11
Beer Battered Cod with your choice of chips or fries
House Burger $8
½ Lb. Angus Burger, toasted sesame seed bun lettuce, onion tomato with chips or fries
Add Mozzarella, American, Provolone $1 Gorgonzola $2
Add Bacon $1.5

Add Mushrooms $1
Starters & Salads
Soup of the Day

Chef's Daily Creation Bowl $4.25

Signature Bleu Chips

a favorite guilty pleasure. Crispy chips, Gorgonzola, balsamic glaze $9

Naked Homemade Potato Chips

 served with just a hint of our special seasonings $6

Basket of Deep Fried Garlic Knots

served with a side of our house tomato sauce  $5.5 ….½ order $3.5

Mozzarella Sticks

  Eight sticks served with a side of our house tomato sauce $8

Cheese Crostini

Eight stuffed fried ravioli served with our tomato sauce $8.5

Fried Calamari

served with a side of our house tomato sauce   $11.5

The Sampler

six wings, four mozzarella sticks and four cheese crostini  $12.5

Caesar Salad

 romaine, croutons, and parmigiano cheese  Large $7 Small   $5

Caprese Salad

sliced tomatoes, fresh mozzarella, basil, balsamic glaze and olive oil   $1

House Salad

romaine, red leaf lettuce, shaved onion, carrots and tomatoes Large $6   Small   $4.5
Salad Dressings: Homemade Balsamic Vinaigrette, Blue Cheese, Honey Mustard or Ranch
Salad Extras – Gorgonzola Crumbles $2 Grilled Chicken $4
For the Kiddies
Includes Choice of Soft Drink $7 (milk not included)
Hamburger & Fries or Chips

Cheeseburger & fries of Chips
Fried Cod Fillets & Fries or Chips
Spaghetti & Meatball served with garlic knot
Chicken Fingers & Fries or Chips